GRATUIT Festival OVNI ART VIDEO ET IMAGE EN MOUVEMENT -Objectif Vidéo Nice
Image from meetup.com
From Thu 21 October 2021 to Sun 24 October 2021
From Thursday 21 October 2021 to Sunday 24 October 2021
OVNi confirme son engagement pour la promotion de l'art vidéo et de l'image en mouvement.
Le Festival OVNI (Objectif Vidéo Nice), dont la marraine est Agnès B, investit les musées, lieux de culture et de patrimoine, appartements privés, hôtels et galeries d'art contemporain de Nice
OVNi 2021 s'inscrit dans la célébration de son patrimoine régional, en consacrant aux vidéos inspirées du cinéma et avec plusieurs incursions dans le parcours en ville, au Musée Matisse, au Musée Masséna, à la Chapelle de la Providence, au 109 où les propositions vidéos d'OVNi et des institutions invitées s'inspirent du cinéma.
Le public est ainsi invité à (re)découvrir les piliers de la culture à Nice, des lieux d'histoires et des espaces privés. OVNi permet au public de franchir la porte de plusieurs hôtels et lieux singuliers qui ouvrent leurs portes pour l'occasion. Le programme s'adresse aussi bien aux initiés, qu'aux curieux et amateurs de culture.
Le festival montre une fois de plus son envie d'être un terrain d'investigation particulièrement fertile pour collationner art vidéo et différentes pratiques artistiques. Arts numériques et art sonore ponctuent le parcours OVNi en ville.
Le public est invité à une déambulation dans les sites d accueil
Expositions, salon, concerts, table ronde, workshop ponctuent ce festival pour des rencontres et échanges entre institutionnels, galeristes, collectionneurs, artistes, amateurs d'art vidéo et d'art contemporain, créant ainsi depuis cinq années le rendez-vous artistique des arts vidéo et arts plastiques niçois en France et en Europe.
GRATUIT SAUF DANS LES MUSEES (PASS MUSEES) HOTEL WINDSOR
Téléphone :[masked]
www.ovni-festival.fr
Se créer des AMIS :
Encouragez le co-voiturage; une initiative élégante pour notre planète, un partage convivial; inscrivez sur cet événement votre offre/demande avec votre téléphone et ville afin de vous organiser entre vous.
Vu le nombre aléatoire de participants, vérifiez s il faut réserver auprès de l organisateur, si le placement est libre arrivez à l avance.
Organisez vous même un point de rencontre avec d autres Ladies Gentlemen.
Postez le sur l espace commentaire de cette annonce.
Bel évènement à TOUS
LADIES_GENTLEMEN Cannes Côte d Azur
- Le Club Culturel élégant de la Riviera dont l adhésion est gratuite
vous souhaite de vivifiantes émotions culturelles et de mémorables rencontres humaines.
Vous souhaitez REJOINDRE le CLUB
inscrivez-vous GRATUITEMENT sur le lien d invitation ci-joint :
http://www.meetup.com/fr-FR/LADIES_GENTLEMEN
980 Views - 25/10/2021 Last update

---
Are you an event organizer?
Create events for free. They will be immediately recommended to interested users.
Create event
Nearby hotels and apartments
Nice, FR
---
Event from
meetup.com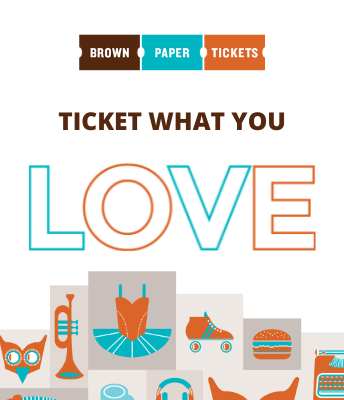 ---
---
Are you an event organizer?
Create events for free. They will be immediately recommended to interested users.
Create event