HackNight NeuroTechX Paris N°211
Image from meetup.com
(English version available below)
Notes importante aux personnes nous rejoignant au CRI
* NOUVEAU Le pass sanitaire est obligatoire et vous sera demandé à l accueil.
* Le port du masque est obligatoire à l intérieur et la jauge est limité à 10 personnes (inscription requise sur Meetup.com/coglab).
* Merci de respecter les gestes barrières et les consignes en vigueur dans l'établissement.
______________________________________
(French version, version française)
#Présentation des HackNights
Les HackNight de l'association CogLab, NeuroTechX Paris sont des soirées hebdomadaires conviviales, propices aux échanges et à la réalisation d'activités communautaires, accessible en présentiel ou en ligne, avec la communauté NeuroTechX locale et internationale et la communauté du CRI.
Retrouver toutes les informations sur notre page dédiée https://coglab.fr/hacknight/
#Programme de la soirée
On se retrouve dans le MakerLab du Centre de Recherche Interdisciplinaire (CRI, rue Charle V, Paris 4e) dans le respect des mesures sanitaires.
1. Forum ouvert NeuroTechX (FR/EN - 18h30-19h00)
Revue d'actualité hebdomadaire sur les neuro-technologies et les actualité du réseau (format hybride en présentiel* et en ligne sur meet.jit.si/NeuroTechX-Hacknight)
N hésitez pas à proposer une intervention via ce formulaire (pitch, retour d expérience, revue d actualité, ...) : https://forms.gle/gK7YWBgWp9tmnVSL8
2. Dîner de transition (FR - 19h00-19h30)
Partage d'un repas (chacun apporte son dîner) pour faire la transition d un format ouvert aux visiteurs à un format réservé aux membres de l'association et groupes projets.
2. Groupes projets communautaires (FR - 19h30-22h30)
Poursuite des activités autour des projets de la communauté locale et de la vie de l'association et en interaction avec les membres du CRI
Nous n'assurons plus de présentation durant ce temps pour permettre aux projets communautaires d avancer.
Les horaires indiqués peuvent variés en fonction du déroulement de la soirée.
#Informations et astuces
- Ces soirées peuvent accueillir des présentations, démos et retour d'expériences en fonction des personnes présentes, idéalement programmé à l'avance.
- Certains moment peuvent être enregistrés (captation audiovisuel et photo), avec le consentement des intéressé.e.s, pour permettre la documentation des soirées et proposer des rediffusion de certains moments.
- Les échanges sont plutôt d'ordre informel et chacun est libre d'arriver à l'heure qu'il le souhaite. En respectant le découpage de la soirée.
- La partie Forum est susceptible d être en anglais. N'hésitez pas à signaler le langage que vous comprenez pour que l'on s adapte aux retours et demandes de chacun.
______________________________________
(English version)
Join the NeuroTechX Paris community every monday for an hybrid forum discussion. We curate news in the neurotechnology field and share the community main activities.
Come in anytime between 6.30PM and 7.00PM (Paris time zone UTC+1). Let's stay connected while we have to stay apart, newcomers always welcome!
We regularly host presentations, demos and feedback, scheduled in advance or not. The exchanges are rather informal.
______________________________________
Ressources
- Website https://coglab.fr/
- Agenda https://coglab.fr/actu/agenda/
- Devenir membre ou soutenir l'association https://www.helloasso.com/associations/coglab/
- NTX Paris Trello for local projects https://trello.com/scoglab
- NTX GitHub https://github.com/NeuroTechX
- Global Slack community https://neurotechx.com
- NeuroTechX San Francisco weekly HackNight on Friday https://meetup.com/NeuroTechSF/
- Local Slack community https://scoglab.slack.com/ (inscription https://join.slack.com/t/scoglab/shared_invite/enQtNTcxMjM1NzUxNTA1LWY3ODZmMDZiZDc3MjY5YjM3NTUyY2VkZjNhYjE2MzQ4NTY1NDZmYjhiMjFmYWM2YzMwZDQ3MjIzZWMwN2FlNWE)
350 Views - 26/10/2021 Last update

Centre de Recherche Interdisciplinaire (CRI)
8 bis Rue Charles V, Paris, FR
---
Are you an event organizer?
Create events for free. They will be immediately recommended to interested users.
Create event
Nearby hotels and apartments
8 bis Rue Charles V, Paris, FR
---
Centre de Recherche Interdisciplinaire (CRI)
8 bis Rue Charles V, Paris, FR
Event from
meetup.com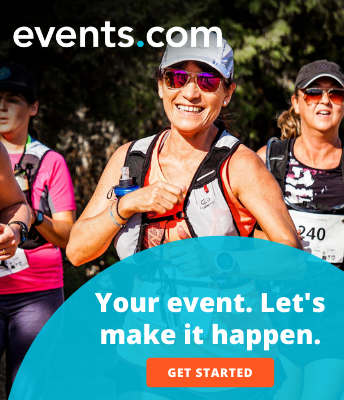 ---
---
Are you an event organizer?
Create events for free. They will be immediately recommended to interested users.
Create event
Paris

›